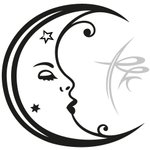 Christine Krahl
Hello, I´m Christine, Thank you for being interested in my art! I draw with different brushes and colors. But mainly in the digital sector, with subsequent image processing in Adobe Products. My main focus is on digital art, abstract painting, flowers, pagan, wicca, yoga, meditation, spiritual themes and vector art. On my homepage you can find all my artistic styles. You can find them here: http://www.spiegelwelten.net Viel Spaß mit meinen kleinen Kunstwerken wünscht Christine Krahl. All images © by Christine Krahl - Copying or reproducing my art is not allowed. For business inquiries: christine-krahl@spiegelwelten.net Christine Krahl joined Society6 on July 23, 2018
More
Hello, I´m Christine,
Thank you for being interested in my art! I draw with different brushes and colors. But mainly in the digital sector, with subsequent image processing in Adobe Products. My main focus is on digital art, abstract painting, flowers, pagan, wicca, yoga, meditation, spiritual themes and vector art.
On my homepage you can find all my artistic styles. You can find them here: http://www.spiegelwelten.net
Viel Spaß mit meinen kleinen Kunstwerken wünscht Christine Krahl.
All images © by Christine Krahl - Copying or reproducing my art is not allowed. For business inquiries: christine-krahl@spiegelwelten.net
Christine Krahl joined Society6 on July 23, 2018.