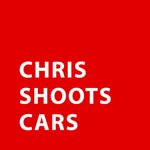 Christopher Keach
Original automotive photography by Christopher Keach. Carefully composed images concentrating on smaller details of classic cars and contemporary exotic cars. All cars are photographed outdoors in public spaces, so few are perfectly detailed and you may find dust and scratches in their finishes. In addition to photos shown here, prints can be ordered of most images shown at http://chris-shoots-cars.tumblr.com Christopher Keach joined Society6 on February 3, 2015
More
Original automotive photography by Christopher Keach. Carefully composed images concentrating on smaller details of classic cars and contemporary exotic cars. All cars are photographed outdoors in public spaces, so few are perfectly detailed and you may find dust and scratches in their finishes.
In addition to photos shown here, prints can be ordered of most images shown at http://chris-shoots-cars.tumblr.com
Christopher Keach joined Society6 on February 3, 2015.
Christopher Keach's Store
21 results
Filter