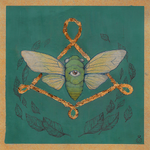 Chrysta Kay
Hello! My name is Chrysta Kay. I am a 22 year old artistst nestled in the forests of north-eastern Washington.
Bought one of my products? Have an instagram? Post a pic of your new art piece and tag me in it! I love to see where my stuff goes :) @chrystakay
Read more
Chrysta Kay's Store
Filter
You are currently on society6.com.