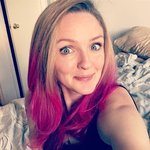 Ciara Gay
I am a graphic designer and illustrator who was born in Dallas, Texas. I love taking on an assignment in words and translating it into pictures. I would define myself as a multidisciplinary designer with an eye for fresh ideas and irresistible type. I've worked for a variety of licenses (Dreamworks, Fox, Daniel Tiger's Neighborhood, Nickelodeon & Eric Carle to name a few) and although my skill set is vast, my greatest expertise lies in the world of children's books. My constant goal is to combine my skills and experience to deliver the best creative product to my employer's clients and their audiences. I also love cookies. Ciara Gay joined Society6 on March 23, 2014
More
I am a graphic designer and illustrator who was born in Dallas, Texas.
I love taking on an assignment in words and translating it into pictures. I would define myself as a multidisciplinary designer with an eye for fresh ideas and irresistible type. I've worked for a variety of licenses (Dreamworks, Fox, Daniel Tiger's Neighborhood, Nickelodeon & Eric Carle to name a few) and although my skill set is vast, my greatest expertise lies in the world of children's books. My constant goal is to combine my skills and experience to deliver the best creative product to my employer's clients and their audiences. I also love cookies.
Ciara Gay joined Society6 on March 23, 2014.