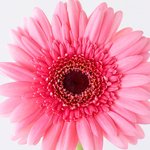 Cindi Ressler Photography
I love gardening and getting dirty and watching my garden grow I also enjoy baking especially during the holiday season, but my photography is my true love and it takes up most of my time........ being a photographer has brought me great satisfaction and has taught me that I can teach myself to be whomever I want to be as long as I work hard to get it. Nothing comes easy in life and if you want something bad enough you can get it with hard work and patience. I absolutely love every aspect of my life as a photographer/business owner. I can't believe it took me so long to get here. I still have a long way to go, but I will definitely get there. You can also find my work at: www.cindiresslerphotography.com http://etsy.com/shop/cindiressler www.cresslerphotography.blogspot.com Follow me at http://google.com/+CindiRessler http://facebook.com/CindiResslerPhotography http://twitter.com/cindiressler Cindi Ressler Photography joined Society6 on October 8, 2013
More
I love gardening and getting dirty and watching my garden grow I also enjoy baking especially during the holiday season, but my photography is my true love and it takes up most of my time........ being a photographer has brought me great satisfaction and has taught me that I can teach myself to be whomever I want to be as long as I work hard to get it. Nothing comes easy in life and if you want something bad enough you can get it with hard work and patience. I absolutely love every aspect of my life as a photographer/business owner. I can't believe it took me so long to get here. I still have a long way to go, but I will definitely get there.
You can also find my work at: www.cindiresslerphotography.com http://etsy.com/shop/cindiressler www.cresslerphotography.blogspot.com
Follow me at http://google.com/+CindiRessler http://facebook.com/CindiResslerPhotography http://twitter.com/cindiressler
Cindi Ressler Photography joined Society6 on October 8, 2013.