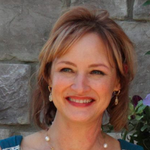 Cindy Mott McGarry
I am a visual artist who began painting at a very young age. At the age of six I attended art classes at the Cincinnati Museum of Art after my first grade teacher told my mother I was a very talented artist. After graduating from high school I attended and graduated from Central Academy of Commercial Art in Cincinnati Ohio. I have exhibited my work in solo shows and group shows and have paintings in private collections. Over the years I have been painting beauty that I see and use my imagination to create a unique experience for viewers. Painting gives me a voice to express myself in a very unique way. I have always been driven to share with others the emotional experiences I have in this world through painting with light, color, layering and shape! It is so rewarding to hear customers tell me that they just love the colors and movement of my work. They feel uplifted, happy and peaceful while looking at my work and really enjoy having it displayed in their homes. It is a wonderfully positive experience to be sharing my work online and in your home! Cindy Mott McGarry joined Society6 on January 21, 2014
More
I am a visual artist who began painting at a very young age. At the age of six I attended art classes at the Cincinnati Museum of Art after my first grade teacher told my mother I was a very talented artist. After graduating from high school I attended and graduated from Central Academy of Commercial Art in Cincinnati Ohio.
I have exhibited my work in solo shows and group shows and have paintings in private collections.
Over the years I have been painting beauty that I see and use my imagination to create a unique experience for viewers. Painting gives me a voice to express myself in a very unique way. I have always been driven to share with others the emotional experiences I have in this world through painting with light, color, layering and shape!
It is so rewarding to hear customers tell me that they just love the colors and movement of my work. They feel uplifted, happy and peaceful while looking at my work and really enjoy having it displayed in their homes.
It is a wonderfully positive experience to be sharing my work online and in your home!
Cindy Mott McGarry joined Society6 on January 21, 2014.