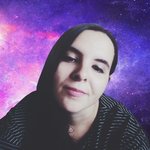 Ciocirlica5555
My name is Andreea, I'm 21 and I'm from Romania. Currently, I'm a student at the local Architecture University, but I lean more towards art rather than technical stuff. I'm trying to build a career in illustration, so hopefully one day I'll do it on a bigger level. My favourite mediums are watercolour and acrylic, and I'm slowly advancing towards ink. Ciocirlica5555 joined Society6 on November 19, 2016
More
My name is Andreea, I'm 21 and I'm from Romania. Currently, I'm a student at the local Architecture University, but I lean more towards art rather than technical stuff. I'm trying to build a career in illustration, so hopefully one day I'll do it on a bigger level.
My favourite mediums are watercolour and acrylic, and I'm slowly advancing towards ink.
Ciocirlica5555 joined Society6 on November 19, 2016.
Ciocirlica5555's Store
22 results
Filter