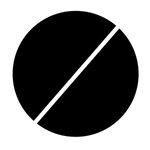 CircleCircle
Designer Jenna Law set up Circle Circle as a collection of circle inspired art, design, photography & more. Her passion has evolved here to include samples of her own circle inspired graphic design and geometrical musings. Feel free to contact me for bespoke creations: circlecircle@plexusdesign.co.uk Circle Circle: http://circlecircle.tumblr.com Circle Circle Shop: http://circlecircleshop.tumblr.com CircleCircle joined Society6 on September 12, 2015
More
Designer Jenna Law set up Circle Circle as a collection of circle inspired art, design, photography & more.
Her passion has evolved here to include samples of her own circle inspired graphic design and geometrical musings.
Feel free to contact me for bespoke creations: circlecircle@plexusdesign.co.uk
Circle Circle: http://circlecircle.tumblr.com Circle Circle Shop: http://circlecircleshop.tumblr.com
CircleCircle joined Society6 on September 12, 2015.