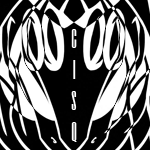 cisq
About Cisq
I like making things about things I like.
I think Sebastian is the coolest guy on the planet.
I think them animal-people are pretty cool too.
Street art is a big inspiration to me. If you duck into an alleyway in downtown Chicago, you might see some of the stencil work I've done.
If you have a request or complaint, please send me a message.
Cisq joined Society6 on December 9, 2012.