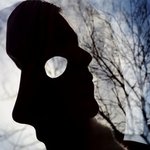 Citizen Erased Photography
Hi I'm Kathryn Luna, a photographer and mixed media artist living in Montreal originally from the West Coast of Canada. My passion is taking multiple exposures with film and digital cameras without use of Photoshop. I also fun a silly blog that is a mixture of casual day to day photography, sneak peaks at my current photography projects and more at www.blog.citizenerasedphotography.com !
Read more
Citizen Erased Photography's Store
Filter
You are currently on society6.com.