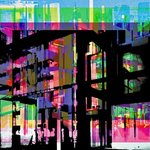 clabnotu
"clabnotu" is a collaboration by Colin P. Lindsay (cl) and Juan A. Zamarripa [E.] (dabnotu, without the "d" in this case). See Colin's original images here: http://is.gd/misterft and/or here: http://misterft.tumblr.com You can see Juan A.'s work here: http://dabnotu.tumblr.com Check here for Colin's images edited by Juan A., or vice versa. ✌! clabnotu joined Society6 on February 17, 2015
More
"clabnotu" is a collaboration by Colin P. Lindsay (cl) and Juan A. Zamarripa [E.] (dabnotu, without the "d" in this case).
See Colin's original images here: http://is.gd/misterft and/or here: http://misterft.tumblr.com
You can see Juan A.'s work here: http://dabnotu.tumblr.com
Check here for Colin's images edited by Juan A., or vice versa.
✌!
clabnotu joined Society6 on February 17, 2015.