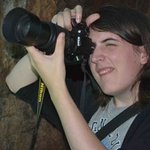 Claes Touber
hey, I am claes touber a professional nature photographer. As long as i know i am fascinated by animals and landscapes. When i learned to photograph i quickly found my perfect subject what i like shooting the most: nature. want to know more email me: claestouberphotography@yahoo.com check out my instagram page for the latest photos and behind the scenes: www.instagram.com/claes_touber_photography Claes Touber joined Society6 on July 9, 2015
More
hey, I am claes touber a professional nature photographer. As long as i know i am fascinated by animals and landscapes. When i learned to photograph i quickly found my perfect subject what i like shooting the most: nature.
want to know more email me: claestouberphotography@yahoo.com
check out my instagram page for the latest photos and behind the scenes: www.instagram.com/claes_touber_photography
Claes Touber joined Society6 on July 9, 2015.