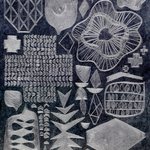 Claire Edwards
Thanks for stopping by! I'm a graphic designer living in sunny LA. I love creating patterns and hold a special place in my heart for well-crafted typography. I also love mid century design, clothes, shoes, and just about anything sparkly or shiny!
Read more
Claire Edwards's Store
Filter
You are currently on society6.com.