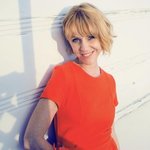 Claire Keane
My name is Claire Keane and I seriously dread writing bio's about myself but since this is an "about" page, here are a few things you may like to know about me: My first picture book that I wrote and illustrated, Once Upon A Cloud came out this year -you can read more about it here. I recently left Disney where I worked for almost 10 years as a visual development artist for Tangled, Frozen and Enchanted to work independently on my own projects. I was born in California and moved to France with my family when I was 16. I lived there for 8 years and studied graphic design at École Supérieure d'Arts Graphiques where I met my husband. We now live in Venice Beach, California -which I believe is the best place to be in Los Angeles. I come from a family of artists where family gatherings often involve sketchbooks. My dad is an animator, my granddad was a cartoonist and apparently my great granddad drew machine parts for steam engines. My uncle is a cartoonist, my brother draws and animates… so does my cousin. My 6 year old daughter says her favorite thing is drawing and judging from my 2 year old son's enthusiasm for marking up our walls, I imagine I'll be hearing that from him soon too. This tumblr is where I post illustrations and sketches I'm currently working on and those I've done in the past (as well as some shameless self-promotion. Speaking of which you can buy prints of my personal work here). You can find me on twitter, instagram and facebook to find an occasional rant or poorly lit photo. If you'd like to contact me about a project, please email my wonderful agent Steven Malk smalk@writershouse.com. Or for any press related inquiries, please write to the lovely Lindsay Boggs lboggs@penguinrandomhouse.com My website is claireonacloud.com Claire Keane joined Society6 on May 6, 2014
More
My name is Claire Keane and I seriously dread writing bio's about myself but since this is an "about" page, here are a few things you may like to know about me:
My first picture book that I wrote and illustrated, Once Upon A Cloud came out this year -you can read more about it here. I recently left Disney where I worked for almost 10 years as a visual development artist for Tangled, Frozen and Enchanted to work independently on my own projects.
I was born in California and moved to France with my family when I was 16. I lived there for 8 years and studied graphic design at École Supérieure d'Arts Graphiques where I met my husband. We now live in Venice Beach, California -which I believe is the best place to be in Los Angeles.
I come from a family of artists where family gatherings often involve sketchbooks. My dad is an animator, my granddad was a cartoonist and apparently my great granddad drew machine parts for steam engines. My uncle is a cartoonist, my brother draws and animates… so does my cousin. My 6 year old daughter says her favorite thing is drawing and judging from my 2 year old son's enthusiasm for marking up our walls, I imagine I'll be hearing that from him soon too.
This tumblr is where I post illustrations and sketches I'm currently working on and those I've done in the past (as well as some shameless self-promotion. Speaking of which you can buy prints of my personal work here). You can find me on twitter, instagram and facebook to find an occasional rant or poorly lit photo.
If you'd like to contact me about a project, please email my wonderful agent Steven Malk smalk@writershouse.com.
Or for any press related inquiries, please write to the lovely Lindsay Boggs lboggs@penguinrandomhouse.com
My website is claireonacloud.com
Claire Keane joined Society6 on May 6, 2014.
Claire Keane's Store
100 results
Filter