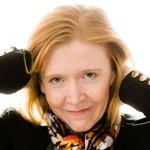 ClaireMMcNeil
Welcome to Urbanheart. We are a family of photographers including the kids. We have been creating scarves, clothing and gifts from our photographs for that past few years. Every month we will introduce new designs and rotate out previous designs. If you see something you like best get it before it is gone. ClaireMMcNeil joined Society6 on April 21, 2016
More
Welcome to Urbanheart. We are a family of photographers including the kids. We have been creating scarves, clothing and gifts from our photographs for that past few years.
Every month we will introduce new designs and rotate out previous designs. If you see something you like best get it before it is gone.
ClaireMMcNeil joined Society6 on April 21, 2016.