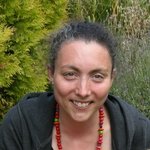 Claire Skillen
I am a mixed media artist, mono-printer, photographer and card maker. Being creative is a part of my life that I could not be without. It gets me through the crap and makes me happy. Being creative soothes my soul and makes me feel free. Enjoy. Website: www.claireskillen.net Blog: www.photos.claireskillen.net FB Page: www.facebook.com/ClaireSkillen.HolisticLife Pinterest: www.pinterest.com/claires/ Twitter: www.twitter.com/C_Skillen Shop: www.etsy.com/shop/ClaireSkillenArtist Claire Skillen joined Society6 on May 26, 2014
More
I am a mixed media artist, mono-printer, photographer and card maker. Being creative is a part of my life that I could not be without. It gets me through the crap and makes me happy. Being creative soothes my soul and makes me feel free. Enjoy.
Website: www.claireskillen.net Blog: www.photos.claireskillen.net FB Page: www.facebook.com/ClaireSkillen.HolisticLife Pinterest: www.pinterest.com/claires/ Twitter: www.twitter.com/C_Skillen Shop: www.etsy.com/shop/ClaireSkillenArtist
Claire Skillen joined Society6 on May 26, 2014.
Claire Skillen's Store
24 results
Filter