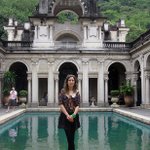 Clara Ungaretti
Hello! I am a full-time freelance graphic designer and photographer.
Feel free to get in touch for regarding work, inquiries about collaborations, commissions, exhibition possibilities or any other matter.
Contacts:
instagram.com/claraeloisa
claraeloisa.myportfolio.com
pinterest.com/claraeloisa
P.s.: I love to see my designs around the world! Follow me on Instagram & tag me if you've purchased my designs!
Read more
Prints by Clara Ungaretti
121 results
Filter