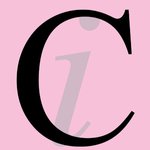 Claraivy
Hello! I am a graphic designer based in Brighton, UK. I love clothes and graphics, the sea and cats. Here you will find some examples of my work but please contact me for your personalised initial and choice of colour and I will add it to the store as soon as I can :) My email address: claraspil@gmail.com My blog: www.claraivy.com Also please say hi I like making new friends ~ Clara x Claraivy joined Society6 on August 19, 2013
More
Hello! I am a graphic designer based in Brighton, UK. I love clothes and graphics, the sea and cats.
Here you will find some examples of my work but please contact me for your personalised initial and choice of colour and I will add it to the store as soon as I can :) My email address: claraspil@gmail.com My blog: www.claraivy.com
Also please say hi I like making new friends ~ Clara x
Claraivy joined Society6 on August 19, 2013.