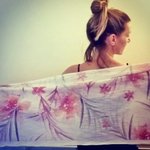 Clara Serenellini
www.claraserenellini.com . Instagram. Facebook. Clara grew up in Argentina and after her graduation in Industrial Design at the National University of Mar del Plata in 2005, she decided to move to Europe.
She started her experience in Illustration in 2008 while working as a designer in fashion companies in Barcelona, doing technical illustration of a variety of different clothes and accessories, including handbags, umbrellas and shoes.
She has also developed and share her work at art courses in Barcelona and London, exploring watercolours, digital illustration and other techniques.
Clara has being living in the UK since 2014, where she decided to focus on her work as a freelance illustrator.
She likes drawing people, clothes and nature.
Read more