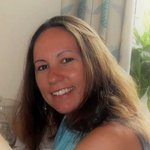 Clare Warner
Illustrator based in Ashford, Kent (UK). I began illustrating my own 'little worlds' on paper as soon as I was able to hold a pencil, losing myself in my imagination and the discovery of expression through creative process. Back then my preferred medium was wax crayons which I lovingly kept in a Fox's Glacier Mints tin and my subjects included many rainbows, stars and flowers....
I studied History and Theory of Art at university. Postgraduate research, lecturing and degree level teaching followed. After leaving academia my professional life has been spent in a variety of roles. However, I have always continued to create through crafting, drawing and painting.
Today I like to use watercolour and gouache paint, inks, pens and coloured pencils in my illustrations. My preference is for water-based and mixed media enjoying the 'flow' and pooling space with layered glazes. Natural subjects are often incorporated into my designs and I like to consider the interconnection between shapes and the spaces created between them. I am naturally drawn to pattern, line and the emotive power of colour. It is my hope that something of my inner spirit shows through in my work.
I appreciate Scandinavian aesthetics and European folk art, am a fan of Tove Jansson's Moomins and have a fondness for the work of Georgia O'Keeffe.
You can find me on the web at: http://www.clarewarner.com http://www.behance.net/clare1fae http://www.pinterest.com/pinsbyclare
Read more