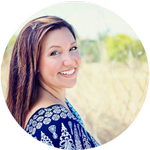 Connie Hanks
I'm a mom, photographer, crafter and lover of all things colorful! I'm usually on the go with my daughters, with my camera in one hand, and a cup of coffee in the other!
Visit my creative adventures at http://ClickyChickCreates.com
Read more
Connie Hanks's Store
Filter
You are currently on society6.com.