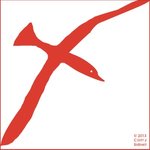 Cliff J Sidnell
With over forty plus years of photography experience my art has pursued the full compass from monochrome through full colour transparencies - processed in my own darkroom - to the earliest forays of the digital world to shooting in RAW and treating every frame as a unique endeavour via Light Room and Photo Shop. I have worked with many front-line models, delved into design, visited the mysteries of landscapes (my kingdom for a heavenly sky) absorbing the influence of the visionary poets Shelley and Keats en route and after a dalliance with watercolours - some of which are shown here at Society6 - I am revisiting the world of monochrome. Such power has black and white and a whole myriad of half tones, saturated as we are in oceans of colour, that I have dedicated ARGENT on my website to the glories of black and white. Indeed the coloured oceans have not yet been totally cast aside, as so much flotsam and jetsam, for one of my current passions lies in the close up world. Here is a new chance to look again at the everyday and wonder. Cliff J Sidnell joined Society6 on November 19, 2013
More
With over forty plus years of photography experience my art has pursued the full compass from monochrome through full colour transparencies - processed in my own darkroom - to the earliest forays of the digital world to shooting in RAW and treating every frame as a unique endeavour via Light Room and Photo Shop.
I have worked with many front-line models, delved into design, visited the mysteries of landscapes (my kingdom for a heavenly sky) absorbing the influence of the visionary poets Shelley and Keats en route and after a dalliance with watercolours - some of which are shown here at Society6 - I am revisiting the world of monochrome.
Such power has black and white and a whole myriad of half tones, saturated as we are in oceans of colour, that I have dedicated ARGENT on my website to the glories of black and white.
Indeed the coloured oceans have not yet been totally cast aside, as so much flotsam and jetsam, for one of my current passions lies in the close up world. Here is a new chance to look again at the everyday and wonder.
Cliff J Sidnell joined Society6 on November 19, 2013.