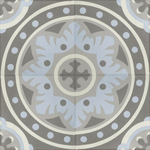 CLOVERHOME
Hi! I'm Pauline. I live with my family in a small but lively old city close to Amsterdam, the Netherlands. I'm a flower lover, aspiring gardener, blogger and amateur photographer. I share my love of nature and especially flowers through my blog, http://cloverhome.nl CLOVERHOME joined Society6 on April 28, 2015
More
Hi! I'm Pauline. I live with my family in a small but lively old city close to Amsterdam, the Netherlands. I'm a flower lover, aspiring gardener, blogger and amateur photographer.
I share my love of nature and especially flowers through my blog, http://cloverhome.nl
CLOVERHOME joined Society6 on April 28, 2015.