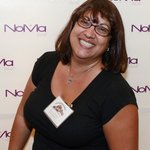 CMCPhotography
As long as I can remember I have been behind the scenes, behind the lens, capturing as many "moments" as I could to put away and save for a rainy day to look over someday and relish in how much I actually remembered while I was looking through that lens. Sometimes I take so many photos in one session, that I have a hard time actually editing them out. How do you take 330 photos of an event and choose 25 of them? Or even 100? I try to see what others do not. I see the "art" in each one. A reflection, a tender moment, a flutter, a perfect setting among chaos and sometimes just a beautiful flower that speaks to me. Guaranteed to make you smile is my goal and I rarely ever fail. My Canon 60D EOS is my third eye now and is rarely off from around my neck. Photography is my life and it makes me happy to see all those smiling faces staring back at me while I scroll through them, choosing the best for all to see. Right now I am spending a lot of my time taking photos in my hometown of New Rochelle, photographing events for The New Rochelle Council on the Arts and New Rochelle Downtown BID, both of which have been keeping me very busy lately. I teach an after school digital photography class at one of the local elementary schools, which is very exciting for me and have been building a clientele of Artist's who need their artwork photographed for submissions and their personal websites. CMCPhotography joined Society6 on December 9, 2012
More
As long as I can remember I have been behind the scenes, behind the lens, capturing as many "moments" as I could to put away and save for a rainy day to look over someday and relish in how much I actually remembered while I was looking through that lens. Sometimes I take so many photos in one session, that I have a hard time actually editing them out. How do you take 330 photos of an event and choose 25 of them? Or even 100? I try to see what others do not. I see the "art" in each one. A reflection, a tender moment, a flutter, a perfect setting among chaos and sometimes just a beautiful flower that speaks to me.
Guaranteed to make you smile is my goal and I rarely ever fail. My Canon 60D EOS is my third eye now and is rarely off from around my neck. Photography is my life and it makes me happy to see all those smiling faces staring back at me while I scroll through them, choosing the best for all to see.
Right now I am spending a lot of my time taking photos in my hometown of New Rochelle, photographing events for The New Rochelle Council on the Arts and New Rochelle Downtown BID, both of which have been keeping me very busy lately. I teach an after school digital photography class at one of the local elementary schools, which is very exciting for me and have been building a clientele of Artist's who need their artwork photographed for submissions and their personal websites.
CMCPhotography joined Society6 on December 9, 2012.
Popular by CMCPhotography
80 results
Filter