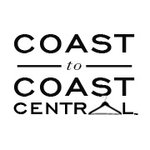 Coast To Coast Central
Coast to Coast Central™ is an organization that uses fashion as a channel to challenge, inspire, and empower women as they connect with one another and are strengthened to pursue their dreams and be the answer to the world's greatest needs. Coast to Coast Central™ is home to the Instagram fashion challenge, #CoastToCoastChallenge™. Connect with us on Social Media: Tweet + IG: @c2c_central Coast To Coast Central joined Society6 on February 5, 2014
More
Coast to Coast Central™ is an organization that uses fashion as a channel to challenge, inspire, and empower women as they connect with one another and are strengthened to pursue their dreams and be the answer to the world's greatest needs.
Coast to Coast Central™ is home to the Instagram fashion challenge, #CoastToCoastChallenge™.
Connect with us on Social Media: Tweet + IG: @c2c_central
Coast To Coast Central joined Society6 on February 5, 2014.
Coast To Coast Central's Store
35 results
Filter