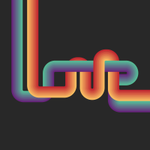 Cody Joseph Painter
INSPIRATION I like to think that my art reflects the joy of exploration, discovery and self-expression. As a fifth-generation California native whose family dates back to the Gold Rush, I felt compelled to see the world beyond my rural hometown. I have lived in San Francisco, Tokyo, New York & Mexico City, and each place has had a powerful impact on my art.
Never one to say 'no' to a artistic inspiration, I have explored a wide variety of creative disciplines. My primary focus is sculptural and I use numerous materials — textiles, plaster, rope, wood, and paint — to bring my visions to life. Both the natural world and sacred geometry provide a particularly rich source of inspiration.
Photography & design are also crucial to my creative expression, allowing me to document memorable locations, colors, objects, plants & memories. Graphic Design allows me to run with these inspirations in a way that is more versatile, immediate and shareable than sculpture.
Most importantly, I have developed an abiding passion for using my professional & creative skills to lift up other artists & entrepreneurs. It's hard to get established, and nothing gives me greater joy than helping others succeed in their passions. This can mean graphics, logos, and branding for small businesses, tour merchandise & promotional materials for musicians, and digitizing artwork to allow artists to reach wider audiences with unique products.
Read more
Cody Joseph Painter's Store
1 result
Filter