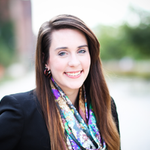 Caitlin Elizabeth Elliott
Hello! My name is Caitlin. I'm a twenty-three year old grad student and writer residing in Central Virginia. I like cream in my coffee and my favorite season is autumn. When I'm not writing or working on graduate school things, I'm surrounded by my lovely family of friends trying to get the most out of life by creating together. Thanks for stopping by! http://www.coffeeandcait.blogspot.com Caitlin Elizabeth Elliott joined Society6 on August 4, 2013
More
Hello! My name is Caitlin. I'm a twenty-three year old grad student and writer residing in Central Virginia.
I like cream in my coffee and my favorite season is autumn. When I'm not writing or working on graduate school things, I'm surrounded by my lovely family of friends trying to get the most out of life by creating together.
Thanks for stopping by!
http://www.coffeeandcait.blogspot.com
Caitlin Elizabeth Elliott joined Society6 on August 4, 2013.
Caitlin Elizabeth Elliott's Store
53 results
Filter