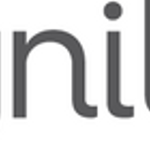 CognitionStudio
Cognition is a Seattle-based firm that applies strategy, design, storytelling and a team approach to build solutions that are scientifically accurate and help people clearly see, comprehend and use complex information and data. We foster a culture of discovery, intellectual curiosity and collaboration that resonates with our biomedical and life sciences clients. Our team consists of illustrators, designers, strategists, animators, writers and photographers to deliver meaningful experiences and bring understanding to complex concepts. CognitionStudio joined Society6 on January 31, 2013
More
Cognition is a Seattle-based firm that applies strategy, design, storytelling and a team approach to build solutions that are scientifically accurate and help people clearly see, comprehend and use complex information and data.
We foster a culture of discovery, intellectual curiosity and collaboration that resonates with our biomedical and life sciences clients.
Our team consists of illustrators, designers, strategists, animators, writers and photographers to deliver meaningful experiences and bring understanding to complex concepts.
CognitionStudio joined Society6 on January 31, 2013.