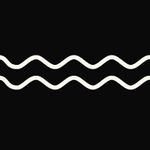 Coloradore
Coloradore is a new tumblr-based design project with the aim of giving you high quality color inspiration every day. We create and post a new poster every day, give you all the hex codes of the colors we've used which you're free to use or get inspired by. What's more, every poster we make gets instantly available for purchase at our society6 store. Visit our tumblr today and follow us for rad daily inspiration! http://coloradore.tumblr.com/ Coloradore joined Society6 on July 7, 2012
More
Coloradore is a new tumblr-based design project with the aim of giving you high quality color inspiration every day. We create and post a new poster every day, give you all the hex codes of the colors we've used which you're free to use or get inspired by. What's more, every poster we make gets instantly available for purchase at our society6 store. Visit our tumblr today and follow us for rad daily inspiration!
http://coloradore.tumblr.com/
Coloradore joined Society6 on July 7, 2012.
Coloradore's Store
109 results
Filter