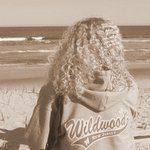 ColorWorkStudio
Coastal Art & Photography, Beach Art, Ocean Abstracts, Nursery Art. Nature: Flowers, Seashells, Rocks, Minerals. Farmhouse, Country, Cottage Decor. The ocean stirs something inside of me like little else can. The beauty, the drama, the peacefulness. I see & feel so many things when I look out at the waves and walk along the shoreline. I love it all.....painting on the beach, collecting seashells, the lacey foam along the sea's edge, sand between my toes, seagulls crying, & the wind in my hair! I want to bring it all home & share its awesomeness with all who wish to experience it through my art & photography. Beauty is everywhere, for everyone. It is in the simple things that make life better, a flower, a snowy day, a seagull on the beach, nature at our own doorsteps....wherever we are. All just waiting for someone to finally slow down, see it....feel it....appreciate it. My wish for you...wherever you are! Keri Facebook: www.facebook.com/ColorWorkStudio Pinterest: www.pinterest.com/CWSonEtsy/ ColorWorkStudio joined Society6 on October 19, 2013
More
Coastal Art & Photography, Beach Art, Ocean Abstracts, Nursery Art. Nature: Flowers, Seashells, Rocks, Minerals. Farmhouse, Country, Cottage Decor.
The ocean stirs something inside of me like little else can. The beauty, the drama, the peacefulness. I see & feel so many things when I look out at the waves and walk along the shoreline. I love it all.....painting on the beach, collecting seashells, the lacey foam along the sea's edge, sand between my toes, seagulls crying, & the wind in my hair! I want to bring it all home & share its awesomeness with all who wish to experience it through my art & photography.
Beauty is everywhere, for everyone. It is in the simple things that make life better, a flower, a snowy day, a seagull on the beach, nature at our own doorsteps....wherever we are. All just waiting for someone to finally slow down, see it....feel it....appreciate it. My wish for you...wherever you are!
Keri
Facebook: www.facebook.com/ColorWorkStudio Pinterest: www.pinterest.com/CWSonEtsy/
ColorWorkStudio joined Society6 on October 19, 2013.