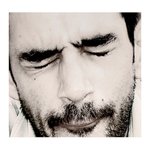 maurizio caltabiano
http://www.auspiciousclouds.it digital collage of photos and hand-drawn subjects inside manga/illustration schemes. ciò che in astratto potrebbe sembrare un semplice modulo colorato diventa in realtà quanto di più drammatico sia possibile ottenere su una superficie piatta. […] il problema del decorativismo pittorico è il più serio che affligga l'arte contemporanea. — clement greenberg a proposito di klee; i classici dell'arte - il novecento maurizio caltabiano joined Society6 on July 30, 2010
More
http://www.auspiciousclouds.it digital collage of photos and hand-drawn subjects inside manga/illustration schemes.
ciò che in astratto potrebbe sembrare un semplice modulo colorato diventa in realtà quanto di più drammatico sia possibile ottenere su una superficie piatta. […] il problema del decorativismo pittorico è il più serio che affligga l'arte contemporanea. — clement greenberg a proposito di klee; i classici dell'arte - il novecento
maurizio caltabiano joined Society6 on July 30, 2010.