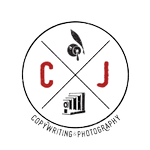 Connor Jones Studio
Photographer and Copywriter living in the Seattle area. I specialize in mood and period-based Photography, and often produce multimedia works with many different artists. To see my newest work, visit http://www.connorjonesstudio.com. Feel free to get in touch about products listed here, or for other opportunities. Thank you for visiting my shop. Connor Jones Studio joined Society6 on November 13, 2017
More
Photographer and Copywriter living in the Seattle area. I specialize in mood and period-based Photography, and often produce multimedia works with many different artists. To see my newest work, visit http://www.connorjonesstudio.com. Feel free to get in touch about products listed here, or for other opportunities.
Thank you for visiting my shop.
Connor Jones Studio joined Society6 on November 13, 2017.
Connor Jones Studio's Store
13 results
Filter