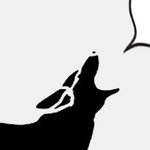 ConsciousCreature
Hi, and welcome to ConsciousCreature.com's store! We're Storm & Shadow, a couple from Toronto, Canada, and our blog features stories of animal intelligence and emotion to (hopefully) amaze and inspire you! All profits will be donated to the Animal Legal Defence Fund (www.aldf.org) Thanks for stopping by - we like people who like animals! Make sure to sign up for our free email updates at http://eepurl.com/XKtwD : ) Storm & Shadow ConsciousCreature joined Society6 on October 24, 2014
More
Hi, and welcome to ConsciousCreature.com's store!
We're Storm & Shadow, a couple from Toronto, Canada, and our blog features stories of animal intelligence and emotion to (hopefully) amaze and inspire you!
All profits will be donated to the Animal Legal Defence Fund (www.aldf.org)
Thanks for stopping by - we like people who like animals! Make sure to sign up for our free email updates at http://eepurl.com/XKtwD
: )
Storm & Shadow
ConsciousCreature joined Society6 on October 24, 2014.