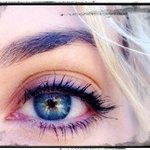 Consciously Cool Chick
Hi. I'm Camille Enkeboll. I'm a Conscious Cool Chick and I've had to learn what that means. It's become a mission for me – a dream of sorts. I'm living the dream. As an artist, I create graphic designs to spread the message of waking up to inspiration and contributing to society through a love of self and others, a passion for peace, appreciation for the moment and the authentic establishment of connections with oneself and others. How did I get there? One conscious moment of life at a time – beginning in southern California. I was born into an artsy, entrepreneurial family with a natural gift for drawing patterns and designs. This led me to pursue training, graduating with a BA in fine arts/studio arts from the University of Southern California and an AA from Santa Barbara City College. I studied art and literature for a semester in Paris to further enhance my technical skills. My resume includes some time digitally coloring for Marvel Comics and at Digital Ink and Paint for Warner Brothers – not to mention creating label designs for an exclusive winery in Malibu. Then, I laid my art aside for home and children. But, that world shattered and launched me to rediscover, embrace and consciously pursue my adoration for art and drawing in 2008 – and the vehicle for imparting my life journey message in each canvas I create . . . who I am today. I am that woman – rediscovered – who moved to New Jersey as a single parent raising two children while working through equal shares of failure and flying high, determined in hope. That woman. I call her and what she creates: The Conscious Cool Chick. I believe we interact with everything in life from what we hear, say, think, eat, see. It all has an impact. My passion is creating artwork that is moving past the conceptual vision boards, and taking it to the next level. My mission is to inspire and help others live their lives to their fullest by creating inspirational, positive, cool, fun, graphic art by using words, symbols, colors and images on an array of products, that we can use in our everyday lives. Consciously Cool Chick joined Society6 on January 28, 2016
More
Hi. I'm Camille Enkeboll. I'm a Conscious Cool Chick and I've had to learn what that means. It's become a mission for me – a dream of sorts. I'm living the dream. As an artist, I create graphic designs to spread the message of waking up to inspiration and contributing to society through a love of self and others, a passion for peace, appreciation for the moment and the authentic establishment of connections with oneself and others.
How did I get there? One conscious moment of life at a time – beginning in southern California. I was born into an artsy, entrepreneurial family with a natural gift for drawing patterns and designs. This led me to pursue training, graduating with a BA in fine arts/studio arts from the University of Southern California and an AA from Santa Barbara City College. I studied art and literature for a semester in Paris to further enhance my technical skills. My resume includes some time digitally coloring for Marvel Comics and at Digital Ink and Paint for Warner Brothers – not to mention creating label designs for an exclusive winery in Malibu.
Then, I laid my art aside for home and children. But, that world shattered and launched me to rediscover, embrace and consciously pursue my adoration for art and drawing in 2008 – and the vehicle for imparting my life journey message in each canvas I create . . . who I am today.
I am that woman – rediscovered – who moved to New Jersey as a single parent raising two children while working through equal shares of failure and flying high, determined in hope. That woman. I call her and what she creates: The Conscious Cool Chick.
I believe we interact with everything in life from what we hear, say, think, eat, see. It all has an impact.
My passion is creating artwork that is moving past the conceptual vision boards, and taking it to the next level.
My mission is to inspire and help others live their lives to their fullest by creating inspirational, positive, cool, fun, graphic art by using words, symbols, colors and images on an array of products, that we can use in our everyday lives.
Consciously Cool Chick joined Society6 on January 28, 2016.