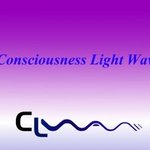 ConsciousnessLightWave
Consciousness_Light_Wave Read and Learn More About ConsciousnessLightWave : http://consciousness-light-wave.com/ http://ConsciousnessLightWave.com/ http://CLwave.com/ The CLwave is the Author and Composer of All CLwave Major Activities, and is the main Mind behind All CLwave Websites and Webpages, Working on Dedicated Studies on Consciousness and Spirituality for Higher Goals of Self and Humanity to Spread the Word and Get the Enlightenment Message Out There, All Exclusively Available at www.CLwave.com . Follow Consciousness Light Wave on FB : https://www.facebook.com/ConsciousnessLightWave Also, follow the main page, the CLwave, on Social Media and Everywhere! https://www.facebook.com/CLwave https://twitter.com/CLwave http://www.linkedin.com/in/CLwave https://plus.google.com/118205462466604080420 http://www.linkedin.com/company/clwave-inc- http://www.youtube.com/user/CLwave http://www.pinterest.com/wAVe444 http://clwave-consciousnesslightwave.tumblr.com/ http://feeds.feedburner.com/CLwave http://free.signup.CLwave.com/ ConsciousnessLightWave joined Society6 on September 7, 2013
More
Consciousness_Light_Wave
Read and Learn More About ConsciousnessLightWave :
http://consciousness-light-wave.com/ http://ConsciousnessLightWave.com/ http://CLwave.com/
The CLwave is the Author and Composer of All CLwave Major Activities, and is the main Mind behind All CLwave Websites and Webpages, Working on Dedicated Studies on Consciousness and Spirituality for Higher Goals of Self and Humanity to Spread the Word and Get the Enlightenment Message Out There, All Exclusively Available at www.CLwave.com .
Follow Consciousness Light Wave on FB : https://www.facebook.com/ConsciousnessLightWave
Also, follow the main page, the CLwave, on Social Media and Everywhere!
https://www.facebook.com/CLwave https://twitter.com/CLwave http://www.linkedin.com/in/CLwave https://plus.google.com/118205462466604080420 http://www.linkedin.com/company/clwave-inc- http://www.youtube.com/user/CLwave http://www.pinterest.com/wAVe444 http://clwave-consciousnesslightwave.tumblr.com/ http://feeds.feedburner.com/CLwave http://free.signup.CLwave.com/
ConsciousnessLightWave joined Society6 on September 7, 2013.