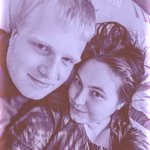 Conspurgatory
Hello peeps, Esadora here! You have made your way to my shop. You may be looking for photography or abstract pieces. I have plenty of those, and a few vector pieces as well. I am a 28 year old multi-media artist (:P) who moved from the United States to the Netherlands in May 2017. This was big step in my life and is a fun time for sure! I love taking pictures. I also have a fetish for recoloring my art to the point of nearly breaking my editing software much less my computer (:S) . There is also this tendency to paint a piece by hand, photographing it, then playing with it in an editor so long it turns into a digital looking piece. Please enjoy my work and I hope you return often! Follow me at: https://www.instagram.com/conspurgatoryarts/ Conspurgatory joined Society6 on August 19, 2016
More
Hello peeps, Esadora here!
You have made your way to my shop. You may be looking for photography or abstract pieces. I have plenty of those, and a few vector pieces as well. I am a 28 year old multi-media artist (:P) who moved from the United States to the Netherlands in May 2017. This was big step in my life and is a fun time for sure! I love taking pictures. I also have a fetish for recoloring my art to the point of nearly breaking my editing software much less my computer (:S) . There is also this tendency to paint a piece by hand, photographing it, then playing with it in an editor so long it turns into a digital looking piece. Please enjoy my work and I hope you return often!
Follow me at: https://www.instagram.com/conspurgatoryarts/
Conspurgatory joined Society6 on August 19, 2016.