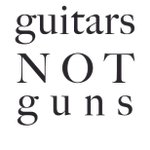 coreylynntucker
A photograph has power
The best photographs reach out to make you laugh, cry, gasp, think, remember and wonder. They pull you in and turn you around. They are more than just pictures; they are stories told in a heartbeat.
What makes a good photograph, a powerful photograph, is the eye behind the lens. When I pick up my camera, I put my vision and viewpoint to work. I compose and capture images that convey ideas, expose truth, celebrate beauty and catch a moment in time.
Like any artist, I bring my own aesthetic and perspective to every shoot. Like any storyteller, I strive to communicate and captivate. Like any caring person, I hope to make a difference in the world. A photograph has the power to do all of this.
Let me show you what I see
People work with me because they like what I see – in them, in their product or service, in their children, in their special event. They connect with my love of the natural world. They want to see something new or view the familiar with fresh eyes. What I create for them – and what I can create for you – is a keepsake, a bit of magic, a call to action, a piece of personal art.
Read more