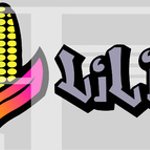 Lilia
Impact the mind through the heART. Inspired by the vibrant beauty of life earth, women, animals, youth and traditional Indigenous culture. Visual Artist, muralist and Traditional Aztec Dancer from the Bay Area, studied art at Estudio Nomada in Barcelona. Email: liliareynoso@live.com Instagram: o0.lilia.0o Lilia joined Society6 on August 11, 2014
More
Impact the mind through the heART.
Inspired by the vibrant beauty of life earth, women, animals, youth and traditional Indigenous culture.
Visual Artist, muralist and Traditional Aztec Dancer from the Bay Area, studied art at Estudio Nomada in Barcelona.
Email: liliareynoso@live.com Instagram: o0.lilia.0o
Lilia joined Society6 on August 11, 2014.