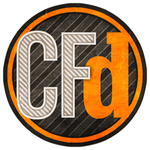 CoryFreemanDesign
I pretend to be a "professional" graphic designer as my day job, and my nights are tied up between playing games, watching movies, fighting crime, and drawing silly t-shirt designs.
If you like what you see, feel free to post a comment. And shoot me photos of your purchases!
Make me feel loved with all of your likes:
https://www.facebook.com/coryfreemandesign
Thanks for stopping by!
Read more