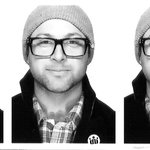 Cory Nespor
You are here because a series of small events over a lifetime have brought me to my purpose. Thirteen years ago, the guys and I started a journal to document our summer adventure. We carried undeniable energy that found us at the center of everything and "The Book" was there to document all of it. Strangers wrote about their lives; random, honest and completely unique. As the seasons turned, the book, which started as a jumbled quest through youth, grew into something more meaningful than any one of us could have imagined, and that transformation is one of the most amazing things I have ever been a part of. Years passed like this, more books filled, but slowly our group of friends drifted into the lives each set out for. We had documented years of experience, but still nothing tied together. About this time, my path was leading me towards New Zealand and, with the books in tow, I headed out for what has become one of the most defining moments of my life. I started leading the inspired life I had always dreamed of and each step brought me closer to hearing the words that changed things forever… "Somewhere deep inside is the ticket to the ride of your life." Just like that, all the pieces fit. The books opened, passion poured out, and in four months - eleven paintings. Ten years after this whole thing started, everything became clear. Because of others words, I had found my voice, and on my 30th birthday, celebrated with my very own exhibition. Furthermore, in less than two weeks, every painting sold. The books have taught me how to be a better person, and prove that, as different and unique as we are, these ideas live and breathe within all of us. It is my hope to share what the book has given me and, in that, inspire someone to take a leap of their own. Thank you for your time. Sincerely, Cory Nespor Cory Nespor joined Society6 on December 9, 2013
More
You are here because a series of small events over a lifetime have brought me to my purpose.
Thirteen years ago, the guys and I started a journal to document our summer adventure. We carried undeniable energy that found us at the center of everything and "The Book" was there to document all of it. Strangers wrote about their lives; random, honest and completely unique. As the seasons turned, the book, which started as a jumbled quest through youth, grew into something more meaningful than any one of us could have imagined, and that transformation is one of the most amazing things I have ever been a part of.
Years passed like this, more books filled, but slowly our group of friends drifted into the lives each set out for. We had documented years of experience, but still nothing tied together. About this time, my path was leading me towards New Zealand and, with the books in tow, I headed out for what has become one of the most defining moments of my life. I started leading the inspired life I had always dreamed of and each step brought me closer to hearing the words that changed things forever…
"Somewhere deep inside is the ticket to the ride of your life."
Just like that, all the pieces fit. The books opened, passion poured out, and in four months - eleven paintings. Ten years after this whole thing started, everything became clear. Because of others words, I had found my voice, and on my 30th birthday, celebrated with my very own exhibition. Furthermore, in less than two weeks, every painting sold.
The books have taught me how to be a better person, and prove that, as different and unique as we are, these ideas live and breathe within all of us. It is my hope to share what the book has given me and, in that, inspire someone to take a leap of their own.
Thank you for your time.
Sincerely,
Cory Nespor
Cory Nespor joined Society6 on December 9, 2013.