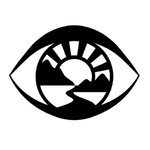 Cosmic Drifters
Cosmic Drifters sells artistically printed clothing in edgy bohemian styles. Our pieces are ethically handmade in limited runs by Jenny Cook and Sarah Mitchell an independent design duo from Leeds, West Yorkshire. We've set up Society6 to make our work available to those who love our designs but may want something different to our witchy, boho garms. Insta/ Twitter @cosmicdrifters XO Cosmic Drifters joined Society6 on October 12, 2015
More
Cosmic Drifters sells artistically printed clothing in edgy bohemian styles. Our pieces are ethically handmade in limited runs by Jenny Cook and Sarah Mitchell an independent design duo from Leeds, West Yorkshire. We've set up Society6 to make our work available to those who love our designs but may want something different to our witchy, boho garms.
Insta/ Twitter @cosmicdrifters
XO
Cosmic Drifters joined Society6 on October 12, 2015.