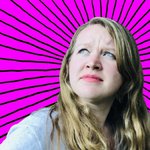 Courtney K Mann
I'm Courtney, an illustrator, painter, designer, pattern maker and all-around crafty gal living and working in upstate New York. I earned my BFA in 2014, along with a newfound love for the color pink.
My work is bold and colorful, often focusing on the natural world or the everyday objects that occupy our tedious, mundane lives.
I'm an avid nature admirer, color junkie, dog enthusiast and science fiction lover who enjoys crocheting and eating avocados.
You can find me at:
www.courtneykmann.com
Instagram: @courtneykmann
Read more
Courtney K Mann's Store
15 results
Filter