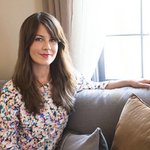 courtney bates design
Courtney Bates is a designer specializing in interior and landscape design in Los Angeles. We are pleased to provide a full range of interior design service offering guidance through the entire design, building, finish and furnishing process. From the initial consultation to the final installation and reveal. courtney bates design joined Society6 on October 13, 2015
More
Courtney Bates is a designer specializing in interior and landscape design in Los Angeles.
We are pleased to provide a full range of interior design service offering guidance through the entire design, building, finish and furnishing process. From the initial consultation to the final installation and reveal.
courtney bates design joined Society6 on October 13, 2015.