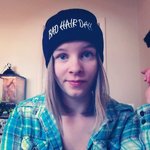 ChasingStars
Hey lovelies :) I don't really know what to say here, so I guess I'll just let you know that I post: Nature, sayings, and computer doodles! P.S. Anything I make from this will be going into my savings for my adventures in London this summer! Also, for school :) ChasingStars joined Society6 on September 22, 2014
More
Hey lovelies :) I don't really know what to say here, so I guess I'll just let you know that I post: Nature, sayings, and computer doodles!
P.S. Anything I make from this will be going into my savings for my adventures in London this summer! Also, for school :)
ChasingStars joined Society6 on September 22, 2014.