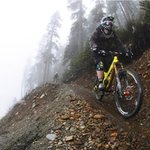 craiglesworth
Nathan Pearson (one Co-Owner of Urban Downfall Cycles) recently passed unexpectedly. He was an active cyclist who loved bikes and people. In his honor and to help pay for some of the costs associated with his passing the proceeds from each item sold will go towards those costs. https://www.facebook.com/Nathan-Pearson-Memorial-131726293920083/?skip_nax_wizard=true craiglesworth joined Society6 on July 18, 2016
More
Nathan Pearson (one Co-Owner of Urban Downfall Cycles) recently passed unexpectedly. He was an active cyclist who loved bikes and people. In his honor and to help pay for some of the costs associated with his passing the proceeds from each item sold will go towards those costs.
https://www.facebook.com/Nathan-Pearson-Memorial-131726293920083/?skip_nax_wizard=true
craiglesworth joined Society6 on July 18, 2016.
craiglesworth's Store
28 results
Filter