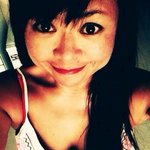 The Cruz Photo Shop
I illustrate and animate for publishing and games. I have also spent a lot of my adult life traveling, getting to know people from different cultures and documenting my experiences. I hope to show, through my artwork, that while every region of the world has its own unique flavor we are all the same. We are all connected. My Facebook page - https://www.facebook.com/cheryldelosreyescruzillustrator My illustration and fine art print shop - http://society6.com/cheryldelosreyescruz/prints?show=new Originals - https://www.etsy.com/shop/CheryldelosreyesCruz?ref=hdr_shop_menu Twitter - https://twitter.com/creyescruz Behance - https://www.behance.net/creyescruz The Cruz Photo Shop joined Society6 on August 14, 2014
More
I illustrate and animate for publishing and games. I have also spent a lot of my adult life traveling, getting to know people from different cultures and documenting my experiences. I hope to show, through my artwork, that while every region of the world has its own unique flavor we are all the same. We are all connected.
My Facebook page - https://www.facebook.com/cheryldelosreyescruzillustrator My illustration and fine art print shop - http://society6.com/cheryldelosreyescruz/prints?show=new Originals - https://www.etsy.com/shop/CheryldelosreyesCruz?ref=hdr_shop_menu Twitter - https://twitter.com/creyescruz Behance - https://www.behance.net/creyescruz
The Cruz Photo Shop joined Society6 on August 14, 2014.
The Cruz Photo Shop's Store
239 results
Filter