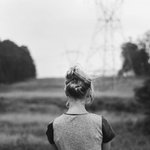 Yolande Holowaty
Hello my name is yolande, I am 17 years old and from Australia. I love to draw and create art. The style of art I most like to draw is called zentangle. I hope to inspire people through my artwork. instagram: creativee.minds Yolande Holowaty joined Society6 on April 23, 2016
More
Hello my name is yolande, I am 17 years old and from Australia. I love to draw and create art. The style of art I most like to draw is called zentangle. I hope to inspire people through my artwork.
instagram: creativee.minds
Yolande Holowaty joined Society6 on April 23, 2016.
Yolande Holowaty's Store
9 result
Filter