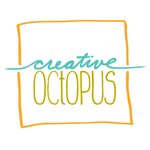 creative octopus
A wanderer at heart, I enjoy collecting inspiration from all over the world and returning to my little studio in northern Canada to create graphics, patterns and designs. Many of my designs are inspired by nature, especially flowers, animals, and sea life. I enjoy working with bright, bold colors and simple, clean lines to create my designs. I blog at www.brianatomlin.blogspot.com Thank you for your interest! creative octopus joined Society6 on March 11, 2013
More
A wanderer at heart, I enjoy collecting inspiration from all over the world and returning to my little studio in northern Canada to create graphics, patterns and designs. Many of my designs are inspired by nature, especially flowers, animals, and sea life. I enjoy working with bright, bold colors and simple, clean lines to create my designs.
I blog at www.brianatomlin.blogspot.com
Thank you for your interest!
creative octopus joined Society6 on March 11, 2013.
Tshirts by creative octopus
8 result
Filter