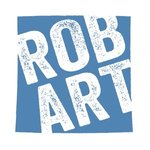 rob art | patterns
Animals and their artists drawn to one cause. A group of artists working together to make a difference to the animals of the planet, and the animals they love. Making a charity book to help raise money for the animal charity organisations, and our fellow Earthlings. All money raised from the sale of these items will go toward the project and chosen charities that support the project. rob art | patterns joined Society6 on September 23, 2012
More
Animals and their artists drawn to one cause.
A group of artists working together to make a difference to the animals of the planet, and the animals they love. Making a charity book to help raise money for the animal charity organisations, and our fellow Earthlings.
All money raised from the sale of these items will go toward the project and chosen charities that support the project.
rob art | patterns joined Society6 on September 23, 2012.