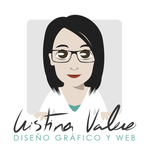 Cristina Valero
Graphic and Web Designer since 2007. My hobbies are illustration and photography. Diseñadora Gráfica y Web desde 2007. Mis aficiones son la ilustración y fotografía. Visit my portfolio and blog | Visita mi portafolio y blog: http://cristinavalero.com Follow me in Facebook | Sígueme en Facebook: https://www.facebook.com/cristinavalero.disenograficoyweb.almeria Cristina Valero joined Society6 on October 24, 2014
More
Graphic and Web Designer since 2007. My hobbies are illustration and photography. Diseñadora Gráfica y Web desde 2007. Mis aficiones son la ilustración y fotografía.
Visit my portfolio and blog | Visita mi portafolio y blog: http://cristinavalero.com Follow me in Facebook | Sígueme en Facebook: https://www.facebook.com/cristinavalero.disenograficoyweb.almeria
Cristina Valero joined Society6 on October 24, 2014.